I was so excited to recently see Landon's 1st Birthday party featured on Pretty My Party.  I had so much fun designing and creating all of the elements for his Little Lumberjack theme.  Thank you to everyone who made Landon's day so special!  xox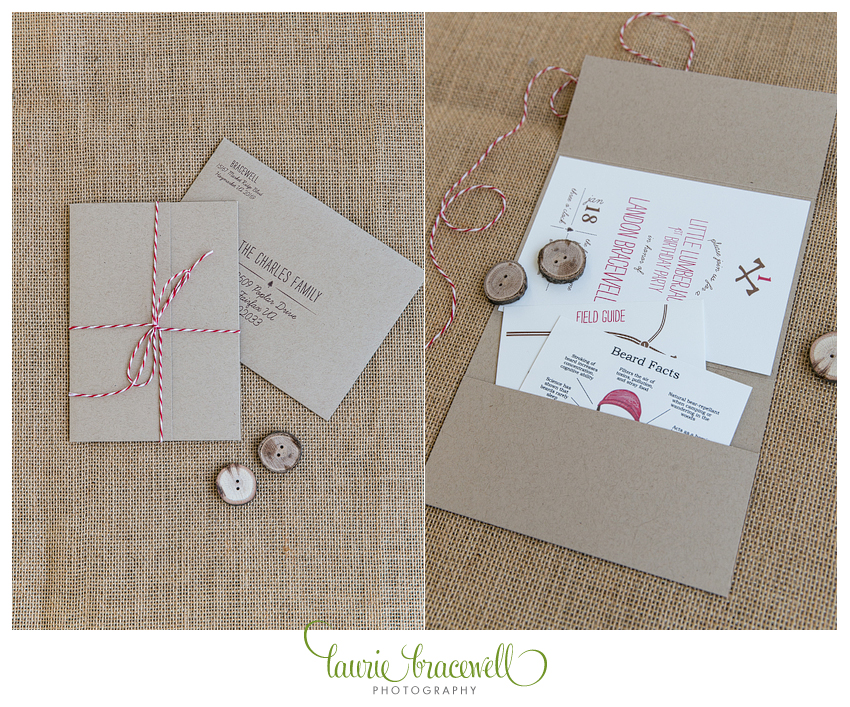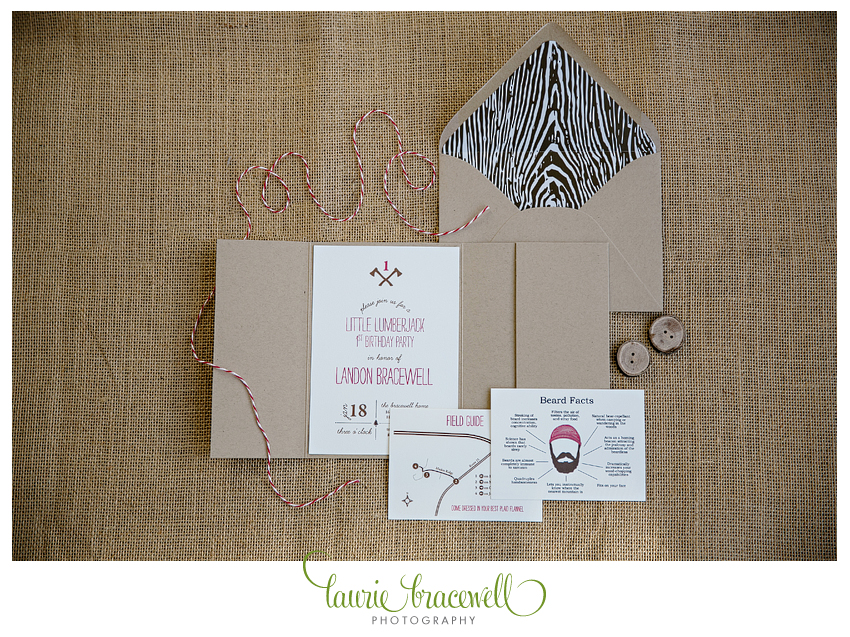 The menu was a mix of breakfast food items and foods with a play on words.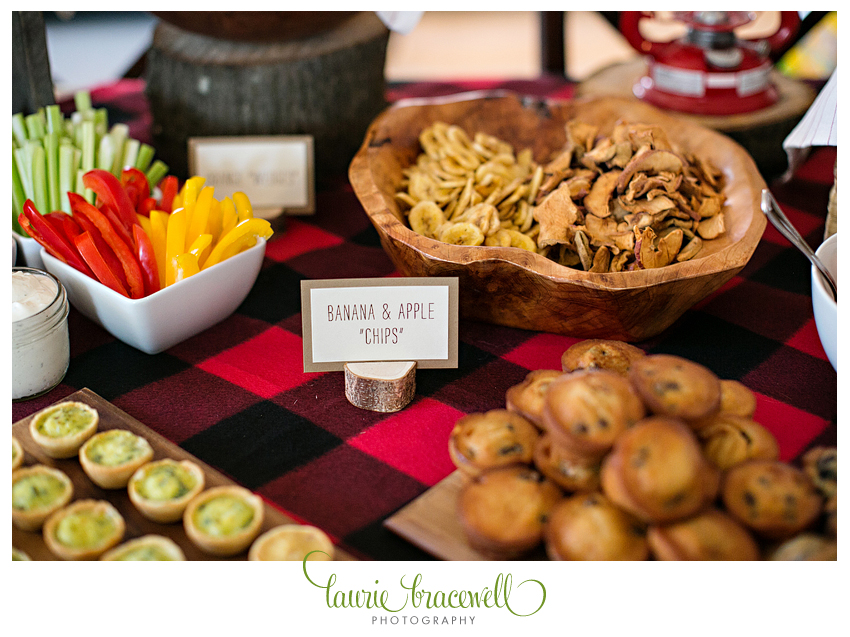 I found the cutest wood grain utensil holders on "Etsy" to go perfectly with the wood utensils, buffalo plaid napkins and bamboo plates.

Cider "whiskey" drink station.  "100% Apple Cider made with time and only the finest ingredients, achieving the highest degree of quality.  Aged to perfection 1 year."



Handmade Bailey's marshmallows from my amazing friend Lindsay of Sugar Loaf in Chicago.


I was blown away when I saw Landon's flapjack smash cake.  Fresh Bakes couldn't have done a more incredible job.  No one could believe it was a real cake – it was simply AMAZING!


These maple bacon cupcakes from Fresh Bakes were a huge hit!

And how amazing are these flapjack sugar cookies?

Handmade strawberry, chocolate and vanilla marshmallows from Sugar Loaf for the s'mores station.




S'mores favors!


And the little man of the hour himself, my cutie pie Lumberjack…




Cake beard…


And because it's tradition for Korean babies to wear this outfit on their first birthday, here's Landon in the hanbok my parents bought for him.

Happy 1st Birthday my little love.  It's been the most incredible year with you in our lives, and I celebrate you every day!  xo, Momma
Thank you to my amazing friends who helped make this party possible:
– Diana of Eventi Planning for lending me her high chair
– Jennifer of Something Fabulous for letting me borrow decorative items
– Kelley of Kelley Cannon Events for helping me source decorative pieces
– Megan of Megan Beth Photography for taking all of the candid photos
– Fresh Bakes for the amazing cake and desserts
– Sugar Loaf for the delicious handmade marshmallows